Business Intelligence & Analytics
Tableau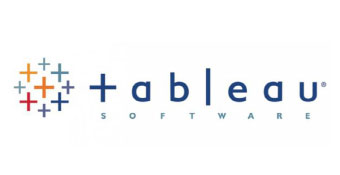 AG Consultraining has the privilege to provide Tableau Services in Pakistan. For the third time Tableau is a Leader in the Magic Quadrant for Business Intelligence and Analytics platform report from Gartner. we provide complete business warehouse and Analytical solutions. Tableau allows the robust visualization and exploration through exceptional drag and drop data manipulation. Tableau is the best tool in Business Intelligence rather than other tool offer quick path to business intelligence queries. If you are in search of new and robust business intelligence tool or you are unfamiliar with tableau, then you are always welcome to contact us info@agconsultraining.com for an interactive demonstration. Our experts offer complete insight on how the tableau actually works and how it makes possible to find the answers quickly to your business intelligence queries. To integrate tableau in an organization you need to give special attention to the specific needs of all departments in an organization. It is very crucial that Tableau implementation is planned in a way that it meets the needs of every department combining all the pieces together to achieve cohesive data integration strategy is very challenging and that is where our experts always guide you. Our experienced consultants are ready to offer you proof of concepts (POC) which shows you the exact position how Tableau can easily transform your data in to an Asset. Proof of Concept from our experts lets break down all the capabilities which you will get from Tableau consulting and it offers you best grasp of Data and your Investment.
Tableau Desktop
Analytics On the Go
Explore and Visualize your data on the Fly whenever you need
Tableau Server
Complete End to End BI Solution
Server Application for Online and Mobile BI Solution
Tableau Online
The Cloud BI
Tableau Online Server Hosted on the cloud.
No Setup Required.
Yellowfin BI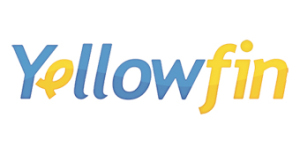 Yellowfin is a global Business Intelligence (BI) software vendor passionate about making BI easy. Founded in 2003 in response to the complexity and cost associated with implementing and using traditional BI tools, Yellowfin is underpinned by five core principles: Usability; value; innovation; pervasiveness and flexibility. Yellowfin is a leader in data visualization, Location Intelligence, mobile, collaborative and embedded BI.
Yellowfin offers a fresh approach to BI, one which focuses on empowering the widest audience possible with the ability to consume, understand and act on fact-based insight. Yellowfin is designed for the modern BI consumer. Its technology and licensing model are highly scalable, making pervasive BI deployments a reality. Yellowfin is more than just highly interactive dashboards and intuitive data visualizations. It's innovative end-user-oriented BI software that's incredibly easy-to-use, with market leading.
Top performing BI vendor in BARC's The BI Survey 2012, 2013 & 2014 Yellowfin was identified as a top-performing BI vendor in the 2012, 2013 and 2014 versions of the Business Applications Research Center's (BARC) The BI Survey – the world's largest end-user BI study. Yellowfin has been recognized as the top ranked Dashboard Vendor over the past three iterations of The BI Survey in: Cloud BI, Mobile BI and Innovation. Yellowfin also achieved the top ranking in the Ad-hoc Reporting Vendor Peer Group, over the past three versions of the study, for: Cloud BI and Innovation.
"AG Consultraining is proud to be the only Authorized Partner of Yellowfin in Pakistan having its operations and clients across the nation and in the neighborhood countries. We have expertise and experience in working with various other Business Intelligence tools which gives AGC a cutting edge advantage over its competitors."
You can access for more information
SAP Business Intelligence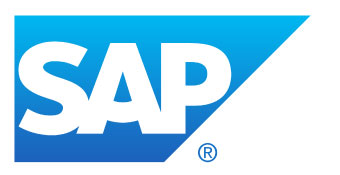 Starting from Business Intelligence Analytics to Data Exploration SAP BI Platform provides one suite for all insights. Know your business actual and make informed decisions for constant improvements. SAP BI Experts at AGC are certified and experienced to cater large scale BI Application Implementation. Our Consultants will guide you through the Design and Development of Visual Analytics providing in-depth Predictive analysis of your business KPI's.
SAP Business Intelligence Includes SAP BW 7.4 and SAP BO BI 4.1 fully integrated with SAP ECC 7.0, With Extended BI Content SAP delivers standard reporting solution for its standard business processes. This enables companies to implement rapid deployments with minimum cost in terms of time and implementation.
Adhoc Analysis & Reporting
SAP BusinessObjects Web Intelligence
SAP BusinessObjects Analysis, edition for OLAP
SAP BusinessObjects Analysis, edition for Microsoft Office
Data Visualization and Predictive Analysis
SAP BusinessObjects Design Studio
SAP BusinessObjects Dashboards
Data Exploration
SAP Lumira
SAP Business Explorer
BI Platform
SAP BusinessObjects BI Launch Pad
SAP BusinessObjects Live Office
Enterprise Datawarehousing
SAP Business Warehouse
SAP BusinessObjects Data Services
SAP BusinessObjects Information Design Tool
SAP BusinessObjects Universe Design Tool
Mobile BI
SAP BusinessObjects Mobile App
Microsoft Business Intelligence
Microsoft Business Intelligence is next door neighbor Solution that comes from Microsoft line of products. Designed for small and Large Enterprises. it provides quick and easy Analytical Reports. It helps bold high performance analytical multi-dimensional and tabulor models that con be used for interactive data analysis. reporting. and visualization. SQL Server Business Intelligence delvers o comprehensive platform empowering organizations to build and deploy secure. scalable and manageable BI solutions.
At AGC we provide consulting and cost efficient solutions of BI using MS SQL Server ( Analysis.  Integration and Reporting) Services and oho we provide hands on trolling of Business Intelligence that have following capablities
• SOL Server: SSRS, SSIS, SSAS          • Data worehousing            • Self-Services BI using Excel